Adjusted For Life Chiropractic Health Centre Reviews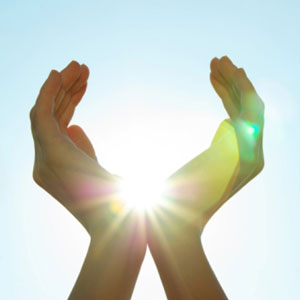 What Our Calgary Patients Say
At Adjusted For Life Chiropractic Health Centre we love when patients share with us their feedback and comments after chiropractic care. Please read our patient testimonials below to see what other people have achieved through their tailored treatment plans with us.
Share your stories too! Click here to send us your feedback so that we can help to spread the word about the benefits of natural Adjusted For Life Chiropractic Health Centre care.
For more information or to schedule an appointment call (403) 284-4743 today.


Feeling Better and Stronger
Dr. Les Davidson took the time to fully understand my health history, recent treatments and current health issues. The initial visit and treatment was excellent in my opinion as the physical assessment helped target and confirm problematic areas. Following that a specific approach treatment has begun providing very quick results to eliminate my immediate pain. Ongoing treatments in a defined path are rebuilding muscle strength and ensuring good spine alignment. Feeling much better and stronger now. Thank-you.
– Brent T.
---
What a Life Changer
Dr. Ford Davidson has been a life changer for me! I have tried a variety of treatments to try to treat my pain with no success, and after a couple of treatments with him, my pain has significantly decreased and it has improved other aspects my life!
– Nicole M.
---
Just Terrific
Dr.Ford was terrific! I was very impressed with my thorough examination and adjustment done by him! Best experience I've had with a chiropractor!! Highly recommend Adjusted For Life! They take their Patients care very serious and truly want to help!
– Joanne M.
---
Highly Impressed!
Great Staff! Doctor was not rushing, he explained what the issue was. Highly recommended!!!!
– Rodel C.
---
Great staff!
Absolutely great people to work with and their advice is very helpful. I've seen improvements to my body in a short time.
– Augustine H.
---
So happy finally!
I'm happy that Dr. Les Davidson found what was the root problem of my back pain and worked on it twice a week as well as shown stretching I can do at home.
– Travis L.
---
Great service!
Good service, well organized, very friendly environment. Would highly recommend.
– Roshan N.
---
Super Impressed with Entire Staff!
The entire staff at Adjusted For Life have been so incredible. During my first visit I truly felt listened to and I quickly realized AFL was much more than just a chiropractic office. Dr. Ford was able to 'diagnosis' three main areas I needed work on and quickly put together a plan that fit for my schedule.
I've been super impressed with my experience so far, it transcends every previous experience I have with other chiropractors.
– Alyssa W.
---
Amazing Care!
The whole clinic staff was amazing. Ford did a thorough job assessing and doing up a treatment plan to help with my back pain, and I am on track to feeling better. I am super grateful for everyone thank you!
I would hands down recommend the clinic and Chiropractors!
– Melissa D.
---
They make Every Effort to Alleviate Pain
Dr Les and his team, Theresa & Tammy, have been terrific. I have only ever been to one chiropractor before and this assessment, including X-rays, was so thorough and complete, I had great confidence that I could be helped. They don't even know you but immediately make every effort to alleviate your pain and get you quickly into their schedules so you can get the care you need.
– Tannis A.
---
Dr. Davidson was Calming
Dr. Davidson & his team are wonderful. I had never been to a chiropractor before & was frankly, a bit nervous! Dr. Davidson knew this and was calming as he explained what was required to correct the problem and end the pain. I couldn't be happier.
– Wendy O.
---
Very Friendly and Welcoming
Excellent experience. Dr. Davidson and all staff have been very friendly and welcoming. One is put at ease quickly. The treatments have been very helpful.
– Lorna P.
---
Very Caring
Very pleased with the whole process & treatment. The whole care team is amazing, I didn't even have to give my name for my second visit … the little things mean just as much!
– Rebecca K.
---
Patient for 30 years
Dr. Davidson has been working on me going on 30 years now. I absolutely believe my quality of life (going on sixty) would be very different for not the quality of treatments for a series of injuries over the years. Not only the chiropractic service but the sports therapy has been fantastic! Also the front end staff care so much and always have a smile for you. One other thing, the waiting time is always very short so you can get on with your day.
– Robert W.
---
Keep Up The Good Work
Keep up the good work. I have never been given an explanation as to why my lower back was mid aligned and how you were going to adjust it during treatments. After 4 visits my back has never felt better and feel I will only require treatment periodically to maintain the work you have provided. Thank you!
-Jone R.
---
Great Overall Experience
I had a great overall experience. Dr Davidson is very kind and knowledgeable. He's clearly good at what he does. Tammy at the front desk is such a lovely human being, always smiling and kind.
-Hillary S.
---
Friendly and Competent Staff
I was grateful for the friendly and competent staff. I never felt double booked as service was prompt. The waiting area always appeared clean and inviting. I would not hesitate to recommend Dr. Davidson for chiropractic work especially in regards to 'shock wave' treatments.
-Nancy M.
---
Remarkable Improvement
After suffering for over a year with nagging tennis elbow, Dr. D suggested I try shockwave treatment. After just 4 treatments it was remarkably improved and after six it was completely gone. The best part is that my
 health plan also covered most of the cost. As an extremely active individual I was able to return to the same level of activity afterward. Thanks to Dr. D and his team for all your help!
-Gretchen


Reviews at Adjusted For Life Chiropractic Health Centre | (403) 284-4743