Meet Dr. Ford Davidson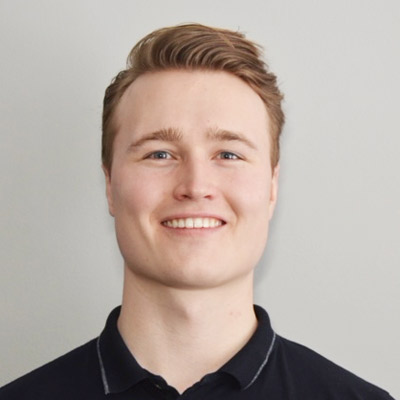 My passion for health has always been strong, with chiropractic being a huge component of that."
Experiencing the Effects of Chiropractic Care
Growing up, Dr. Ford played most sports, but had an early focus on wrestling. He would often get aches and pains that his father, Dr. Les Davidson, would address through chiropractic. "Afterward, I always felt better and never had a single injury that made me lose time during my sport endeavours." Dr. Ford attributes that to his dad's natural treatment of his injuries.
After his lengthy wrestling career, Dr. Ford transitioned to the sport of Olympic weightlifting and competed for about six years.
From Athletic Therapist Track to Chiropractic College
Dr. Ford began his schooling studying to become an athletic therapist, but quickly realized that the sidelines of a playing field were not where he belonged. That's when he decided to transition to chiropractic. "It was the best decision I made!"
He earned his Doctor of Chiropractic from the University of Western States in Portland, Oregon, graduating in September 2021.
A Passion for Helping Others
What Dr. Ford finds most fulfilling about being a chiropractor, is helping his patients achieve their particular health goals. He also enjoys forging connections with patients and always takes the time to listen to them. "I'm invested in getting them back to what they want to do in life." He mainly uses the Diversified adjusting technique. Dr. Ford focuses on the technical aspect of making an adjustment, as there is significant carryover from the motor skills he honed with his sports.
As a longtime athlete, Dr. Ford has a particular affinity for working with weekend warriors–busy professionals with a great passion for sports.
Family and Favorite Things
Outside the practice, Dr. Ford enjoys spending time with his wife Erika and their new son Kyler. Being a passionate weight lifter, he loves going to the gym regularly. He also enjoys wakesurfing and spending time at the family cottage.
Book an Appointment
Contact Adjusted For Life Chiropractic Health Centre today to schedule an appointment with Dr. Ford. He looks forward to meeting and working with you soon!

Dr. James Fordyce Davidson Adjusted For Life Chiropractic Health Centre | (403) 284-4743