Meet Rebecca Holm, Athletic Therapist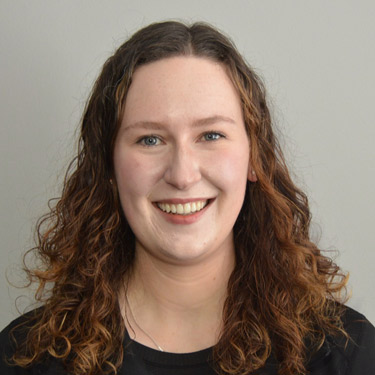 For Rebecca, the path to becoming a Certified Athletic Therapist started when she watched football with her dad and grandpa. "We'd watch the players get hurt during the game, and then we'd see people run across the screen to help the athletes on the field. I thought that was very cool!"
An Introduction to Sports Medicine
Rebecca's first introduction to sports medicine was in high school. Then when in university, she considered opening her own gym. She took some business courses and liked them, but after taking an anatomy class, she realized she wanted to do something related to the human body.
That's when she got into an athletic therapy program, made a career out of sports medicine that she always loved in high school and hasn't looked back. Rebecca earned her degree from Mount Royal University.
Experiencing Chiropractic
Growing up, chiropractic was never part of Rebecca's healthcare routine. When she started working in our chiropractic office, she asked Dr. Davidson to adjust her, as she hadn't had an adjustment before. "After he addressed my SI joint, I not only got joint pain relief, but also neurological and circulatory improvements. I realized it's more than just a joint adjustment. It's a body adjustment working with more than just one system."
Helping Patients Heal
Rebecca is passionate about assisting patients, whether they're athletes or anyone injured. She primarily uses the NEUBIE tool made by NeuFit. This device can effectively reduce pain and promote healing. Rebecca also provides patients with customized exercise programs.
In Her Spare Time
Outside the practice, Rebecca loves cycling and running. She also did karate, and has her third degree black belt. She loves to read, especially mystery novels, and is a huge movie buff. Her family includes a mom, dad and younger sister.
Book an Appointment
Contact us today to schedule an appointment. Rebecca looks forward to getting to know you!

Rebecca Holm Adjusted For Life Chiropractic Health Centre | (403) 284-4743